FOUNDATION--ERIN'S EARLY YEARS: A life-long resident of Michigan, Erin Stahl has been a 23-year resident of Macomb County. For the first 5 years of her life she lived in Clinton Township. Her family then moved to Bloomfield Hills where she graduated from Lahser High School in 1988. She was a Girl Scout, and also learned Spanish and German. She worked on stage crew for Oklahoma and West Side Story, played freshman and JV Softball, and earned her Varsity letter on the Lahser Knights ski team. Erin spent 3 1/2 years at Michigan State University, and earned a degree in Clothing and Textiles Entrepreneurship with a GPA of 3.2. (Erin uses what she learned: accounting, chemical analysis of fibers, marketing, CAD-design, etc., and applies the knowledge daily while working for her family's company). While at MSU, she was a member of Alpha Phi Omega, a unique Co-ed fraternity with a community service mission.
Erin's college experience featured high praise from her clothing design professor, for helping both the prof and her classmates learn a new and very difficult CAD program. This set the stage for her future career servicing and helping customers. She received a Masters in Finance in 3 years at Walsh College with a 3.5 GPA, despite the pressures of working full time, and working part-time on City Council, plus all of her many community activities and city related activities and meetings.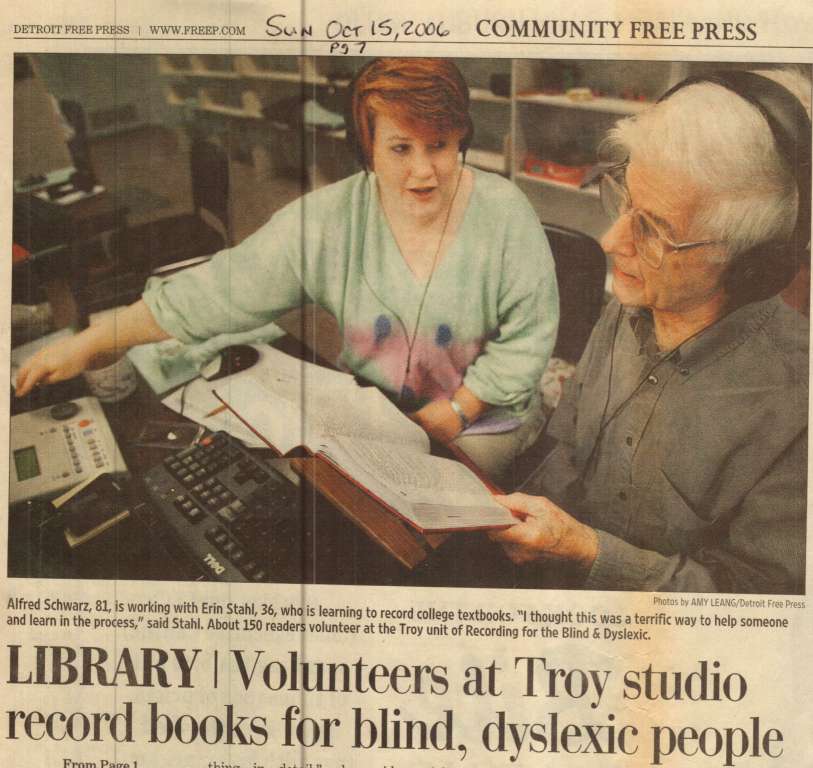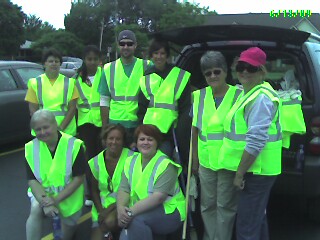 A senior graduate of Landmark Education, Erin now serves periodically as a graduate assistant. She was also a 15-year volunteer for the Hydroplane races, a road clean up volunteer on 16 mile, a reader for Recording for the Blind and Dyslexic that was based out of Troy, was a Michigan Humane Society volunteer, and a volunteer at Sunrise Assisted Living Center, Saturday nights "Dominos with Erin", where her Grandmother resided. She has been a 10-year coordinator for the I-94 Freeway Entrance/Exit Clean-up through the St. Clair Shores Waterfront Environmental Committee, was the Secretary for the SCS Women's Civic League, as well as being a volunteer in many political and non-political groups.
While still in college, Erin joined the family business, Stahls' Inc. (currently Stahls' ID Direct). Stahls' is an international manufacturing company that was established in 1932 by Erin's great-grandfather and had been headquartered in St. Clair Shores for over 40 years before being relocated in 2016 to Sterling Heights. Erin proved that her value to the company exceeded just being "family" when she spearheaded learning the manufacturing process of part of their product line from the company's vendor in the Philippines. She was then sent "on the road" to teach the process to Stahls' other vendors in the Dominican Republic, Wisconsin, North Carolina, and Pennsylvania. Erin, as an international sales and service rep for Stahls' has traveled throughout the U.S., as well as Canada, Mexico, Singapore, and South Africa, working with and serving customers.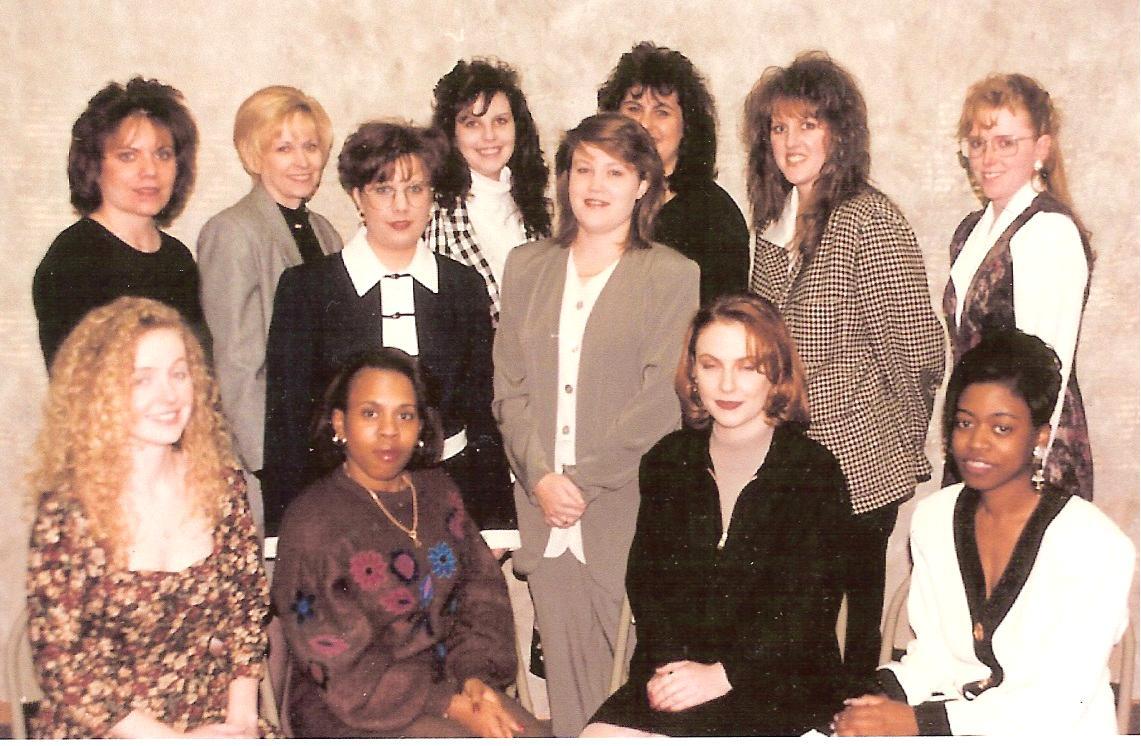 In addition to her extensive experience as a customer service manager, she has worked in Stahls' information technologies division, and also as a Quality Control Analyst. She has worked in all areas of the manufacturing facility. She has served her company as a leader on the marketing team doing Worldwide Market Research and then later at GroupeSTAHL where she was the designer and programmer for the Global Executive's Financial Reports. Stahls' administrative office is located at 20600 Stephens, and the Production, Warehouse, Customer Service and Training Center is down the street. Stahls' also has a building on Harper and other locations in Macomb County to serve their customers world wide.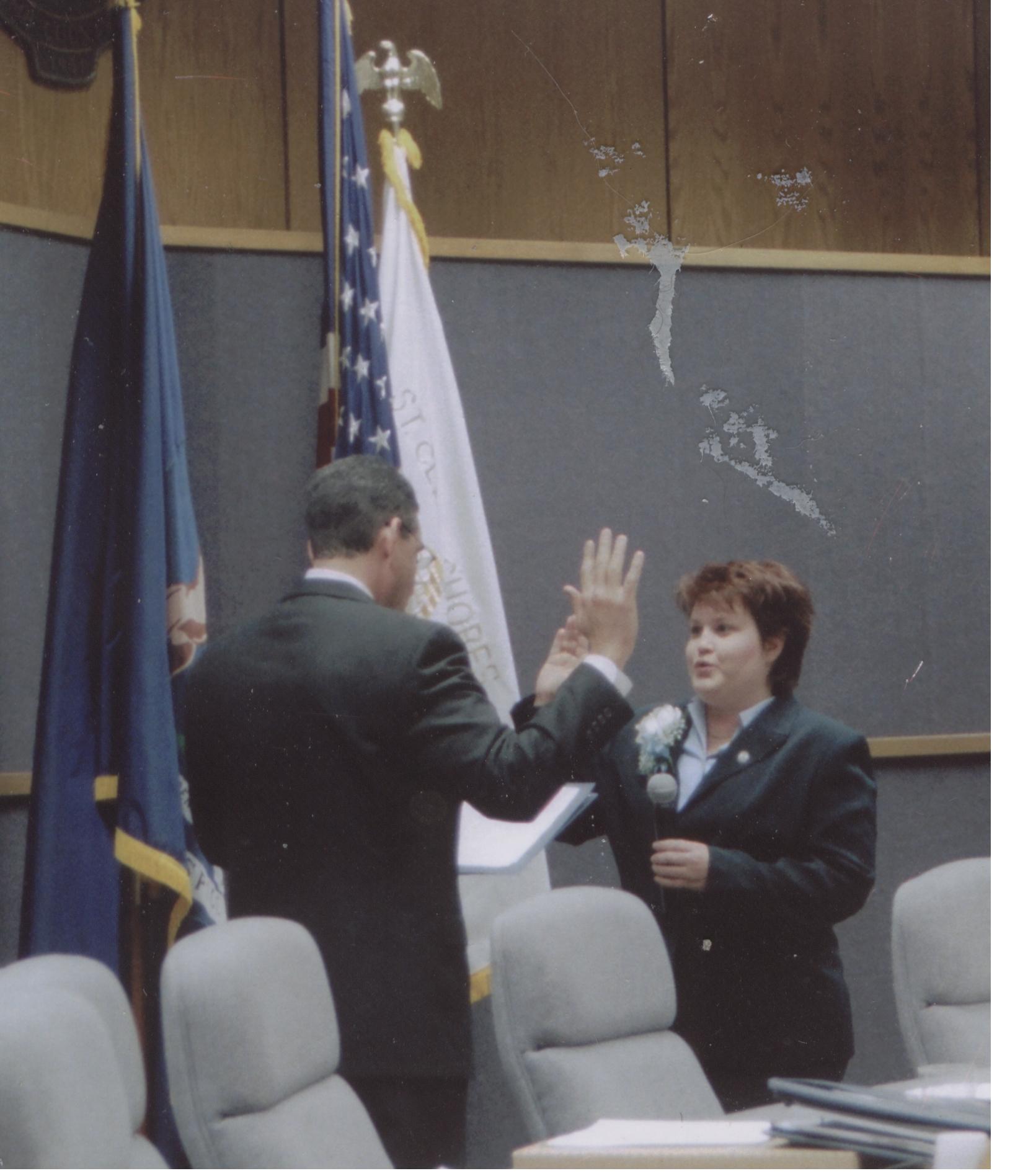 ERIN'S INTEREST IN GOVERNMENT: Erin developed a passion for politics late in life during the 2000 Bush and Gore election. Her ex-husband's enthusiasm for local government spurred her interest as well and led her to alternative solutions to American and world wide problems. Because of her business experience and openness to alternative solutions, Erin brought a unique perspective and fresh ideas to the St. Clair Shores City Council when elected to office from 2003-2007.
Erin did not run for a second term because she thought she could be more effective in changing the more stifling, anti-resident, anti-constitutional, and closed government policies from the outside.
ERIN'S FOCUS FOR 2013 CITY COUNCIL: Erin believes that elected officials should be people with experience both in the Public and Private sectors. These people should have a strong financial background and no conflicts of interest (having a government pension, government contracts, or being supported by the unions is a huge conflict of interest and a violation of the Oath of Office being free from partisan control).
Erin believes that far too often, staff and elected officials far too often seem to forget who their customers are! Her "customer driven" commitment will remind staff and council that we are there to serve the residents and taxpayer of St. Clair Shores. This includes refocusing our police and 40th District Court who are supposed to be there to "protect and serve" NOT be revenue generators to support unjust pensions and illegal court bonds to rebuild the court house.
Erin has long been "The Voice of the People" during resident comments and then while on City Council. She has exposed so many things that she has had to defend herself against threats of censure and jail for speaking out and successfully fought false charges against her. (the charges were later dismissed page 2 after almost a year in court, turning down 2 plea offers, and paying $5,000 in attorney fees).

THE BIGGER PICTURE: While representing the 60,000 residents of St. Clair Shores, and working with businesses, other elected officials and staff from other municipalities, she had discovered that St. Clair Shores has a very bad reputation of being a very difficult place to do business in. High taxes, to support out of control government spending on contracts like pension and healthcare, along with the weakening of the US dollar, the banking and housing market is a recipe for disaster. She knows that we cannot continue to spend the taxpayer's dollars on "making things pretty" or on special favors for certain contractors while the foundation crumbles. We cannot continue to tax people out of their homes for multi-million dollar pensions while adding more unemployed and homeless as an additional burden on the employed to pay for. We need a different plan and Erin has such a plan.